Ideal Candidates for Dental Implants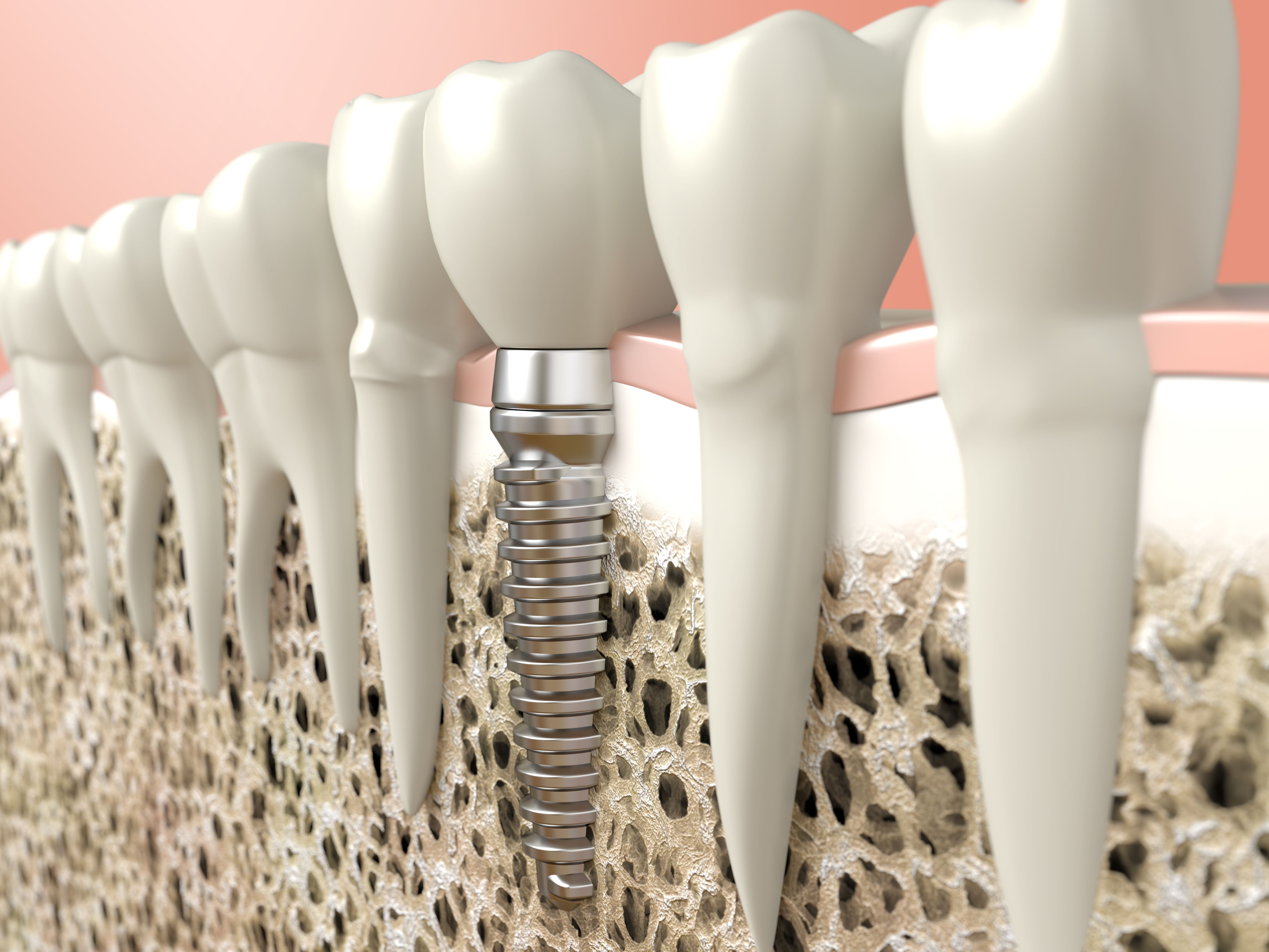 People who are missing a tooth or many teeth can benefit a great deal from implant dentistry. Dental implants are artificial tooth roots that are surgically embedded into the jawbone and gum tissue. With dental implants in place, various prosthodontic appliances can be held secure, as if by your natural tooth roots. When biting, chewing, or speaking, you will not have to worry about an appliance falling out of place or coming loose.
Let's take a moment to consider who the ideal candidates are for dental implants and what considerations to keep in mind about the treatment process.
General Candidacy for Dental Implants
Good candidates for dental implants are people who are missing a tooth or multiple teeth. They should be in good general health and able to undergo oral surgery without any risk of health problems or complications during the procedure.
The Importance of Bone Density and Gum Density
In order to be eligible for dental implants, it's important that patients have sufficient jawbone density and gum tissue in place. This supports the implants after the surgery is performed. If there is not enough hard tissue or soft tissue present, a person is ineligible for dental implants.
Some patients may be able to undergo a hard tissue augmentation or soft tissue augmentation procedure to help build up the existing bone and gum tissue. If this is the case, it will add a few months to the treatment time.
Support for Different Types of Implant Restorations
Dental implants are able to support different kinds of prosthodontic appliances when in place. This includes:
Dental crowns
Dental bridges
Partial dentures
Full dentures
The number of dental implants required will be determined by the type of appliance needed. Generally, an individual dental crown needs just one implant. Bridges may take one or two. A full set of dentures can be supported by just four strategically placed dental implants.
Understanding the Risks and Benefits
Before undergoing any sort of major dental therapy, it's important that patients understand the risks and the benefits that are involved. Knowing these will help improve the overall treatment experience, and set realistic expectations for pre-op and post-op care.
It's also important for patients to note the duration of treatment. The implants have to fuse with the jawbone in order to properly support an appliance. This can take several months.
Noting the Costs Involved for Treatment
It's important that all dental implants patients consider the price tag of implant dentistry. The procedure is more expensive than getting a removable appliance given the surgery and extra setps in the treatment process. While financing options can make dental implants treatment manageable, the overall cost can be considerable for many households.
Are Dental Implants Right for Me?
The best way to find out if dental implants are right for you is to schedule a consultation at our practice. The team can go over all of your treatment options in greater detail, answering your questions and addressing your concerns. You can then make a confident choice in your treatment options.
Contact Texas Dental Center
For more information about dental implants and whether or not they are ideal for you, be sure to contact our center for advanced dental care today. The team at Texas Dental Center is here to help you experience improved dental wellness.
Related to This