Dental Bonding for Chipped Teeth: Fixing Your Smile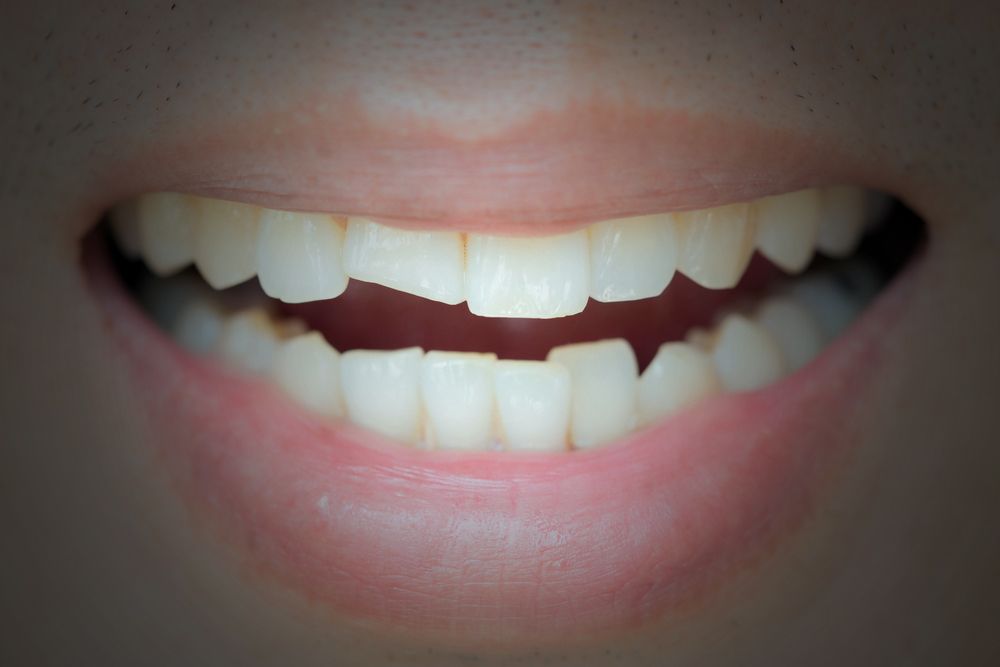 When a tooth is chipped, it can lead to a number of problems that affect your smile and your dental health. Thankfully a dentist has many options for treating the damage that's been done. One treatment option for minor chips and cracks is known as dental bonding.
The team at our Dallas, TX cosmetic dentistry center would like to cover the basics of dental bonding and when it may be a good option for you and your needs.
How Chipped Teeth Affect Your Smile
If you have a chipped tooth, it can cause your smile to look less than perfect. This is particularly true with the front teeth. Just a small chip or crack can cause you to feel self-conscious about laughing and smiling around others, even co-workers and people you have known for many years.
How Chipped Teeth Affect Your Dental Health
Chips can increase the risk of a number of dental health problems occurring since the overall structure of a tooth is compromised. Further fractures of a tooth may be more likely, as well as more serious issues such as root canal infection. Chipped and cracked teeth can also make biting and chewing painful, and make instances of tooth sensitivity more likely.
About Dental Bonding
Dental bonding refers to the use of tooth-colored composite resin being painted onto a tooth to mask an aesthetic flaw. In the case of cracks, the composite material is applied directly to the tooth and allowed to harden and dry. When done properly, the chip or crack will be completely undetectable, even up close.
How Durable Are Dental Bonding Materials?
The bonding materials used are quite strong. They are comparable to the materials used when placing tooth-colored dental fillings. Patients will be able to bite and chew normally, and there is a low likelihood of the bonding material flaking off from normal wear and tear.
The Dental Bonding Process
A patient's teeth are first fully and thoroughly cleaned. A dentist then scuffs part of the surface of a tooth. The rough surface will allow the dental bonding material to remain in place better.
A dentist color-matches the dental bonding material to the patient's smile, going for a seamless shade. The bonding material is then applied directly onto the tooth. The process involves some layering of the bonding material in order to ensure optimal strength. The bonding material is given a polish once it's been applied in order to blend it in with the natural tooth structure.
The Results of Dental Bonding
The overall results of dental bonding can be quite effective. As we noted above, many people cannot discern the difference between your natural tooth structure and the bonding material.
The dental bonding resin will remain in place for several years before requiring some maintenance and touchup work. Fixing and replacing a bonding material involves a process similar to the one described above.
Alternatives to Dental Bonding
If a tooth fracture is too severe for dental bonding, more substantive treatments may be considered. Porcelain veneers can help conceal chips and cracks that are still predominantly cosmetic in nature. For chips and cracks that impact dental wellness, inlays, onlays, and dental crowns may be more ideal.
Learn More About Dental Bonding
To learn more about dental bonding and how it can benefit you, be sure to contact Texas Dental Center. Our team looks forward to your visit and discussing these matters with you in much greater detail.
Related to This