All on Four : Case 30 - North Dallas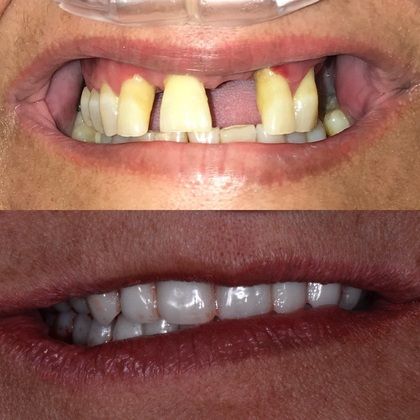 Description
Failing teeth can be replaced for North Dallas patients with the All on Four Dental Implant "Teeth in a Day" Concept. Dr. Damon has completed hundreds and hundreds of All on Four Implant cases. We are able to replace failing teeth easily with one procedure in one day under IV Sedation with 4 implants per jaw! For this case, our patient had many loose teeth, missing teeth, gums that are angry due to periodontal disease. Dr. Damon fixed her up with the All on Four.
Patient Profile
Reason for Undergoing Treatment

Failing Teeth due to Periodontal Disease
Implant Placement

4 implants per jaw - we completed BOTH jaws.
Type of Implants

Nobel Biocare - Nobel Active
Surgical Technique

All on Four Standard