All on Four : Case 49 - Grand Prairie Texas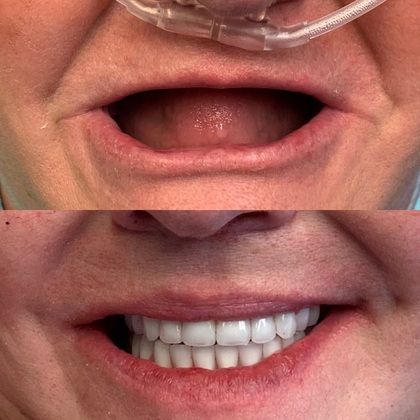 Description
No more dentures! Avoid denture trouble with dental implants for patients in Grand Prairie Texas. We can give you a set of permanent fixed teeth in one day with the All on Four - Same Day Teeth. Here our patient wore dentures for 10 years. She is a young professional and deserves to get her teeth back with one procedure in one day!
Patient Profile
Reason for Undergoing Treatment

Dentures - NO MORE DENTURES
Implant Placement

All on Four for both jaws - Upper and Lower
Type of Implants

Nobel Active / Nobel Speedy Groovy
Surgical Technique

All on Four Standard.